Abstract for Research Paper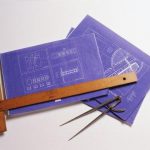 Abstract for research papers refer to a brief summary of the entire work. The main purpose of an abstract is to reveal all main details of a paper without any need for a reader to look through the whole plot of a work. Composing it is rather complicated and thus, brings about a lot of difficulties. Let's perform a kind of review and make research paper writing clear for you.
In the following post we shall talk about writing assignments once again and stress our attention on an abstract for a research paper. We will remind you what research papers are, why students need to write abstracts and if it is obligatory to do. For any other and more extended information, feel free to apply to paper writing service.
What is a research paper?
A research paper, as you probably know, is an academic document which implies a kind of investigating process. As an author your purpose is to study the material relevant to your topic and perform a research. The entire step-by-step guide should be written down and explained in appropriate way.
Since a research paper is an academic one, it has a direct structure which should be followed strictly.
Research paper structure
• title page;
• abstract;
• introduction;
• materials and methods part;
• results;
• discussion;
• bibliography.
Basically, all research papers have the same structure as listed above. But still there are exceptions. In order to avoid misunderstandings concerning the elements of your particular work, please, consult a teacher or curator, just in case.
What about abstract?
As it was mentioned an abstract for research papers is a documents sum-up. While the whole paper enables a reader to examine your work selectively, an abstract allows him to find out whether it is worth reading or it is just a waste of time. Thus, having glimpse of your abstract part he or she can easily talk about the entire paper.
The volume
More often than not the volume of an abstract for a research paper is about 150 – 200 words. Generally, it depends on the volume of the whole plot of your work and may vary from paper to paper.
When it is time to write an abstract
Although an abstract is the second section of a research paper (as you can see from the structure pointed above) it should be written after the entire plot is completed. All research paper writers make it afterwards for different reasons but the main one is that it should comprehensively reveal the entire work. And since you never know what you will add or point until it is finished, it would be better to summarize after writing down at least the final draft.
Note that an abstract for research papers is not a general must. Some works of the same value do not need any. That is why it is one more good reason to follow recommendations of your teacher.
In cases when you find yourself in the middle of nowhere while the work is unfinished yet, don not hesitate to buy research papers online. The quality is guaranteed.