It is essential for research scholars to know the formats for writing term papers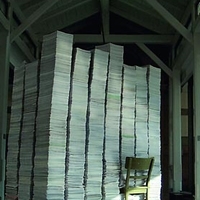 If you are wondering how to learn the basics of formatting when you have a term paper hanging over your head, it is wise to come to us. This is because we can give you the info that you are looking for. We do not overload you with data, rules and other kinds of information that you don't need. Instead, we find out what you want and then give you the data that is necessary. That way you don't get bogged down by the countless pages of facts that you have to sift through. This is why learning about the format for writing a term paper is easy when you are associated with us.
Rules of general formatting
If you keep abreast of the general rules of formatting when you write a term paper, it would be easy for your instructor to mark your work. It does not matter what the research paper topics are based on; as long as they are done in the proper research paper styles that are recommended. Needless to say, when you have interesting research topics to write on, term paper writing becomes a lot more enjoyable. So, here are some tips to help you know the formats for writing term papers –
1/-   Paper
Make sure you use the right kind of paper. Plain white paper which measures 8.5×11 inches would be just right. Make sure that it is not the erasable kind as smudging can take place. If you are submitting a draft; this becomes quite unmanageable.
2/-   Margins
One inch margins are to be put in place on all pages. Please remember that this is according to the MLA as well as the APA style of formatting. If you want to know about more citation styles and the specific rules of formatting margins; please get in touch with us.
3/-    Spacing
Here again, in the format for writing a term paper, you need to maintain a double space right through. This is a rule that pertains to both the MLA and the APA format. If you are specific doubts about the spacing on the title page, the table of contents or the abstract, please get in touch with us and we will help you out.
4/-   Fonts
No citation style recommends a fancy and flowery font. You need to remember that this is an academic paper and not a party invitation. So stay simple; it always ensures complete readability. The Times New Roman, Arial or Verdana are some of the most widely used fonts, irrespective of the citation style.
The four rules of formatting mentioned above are just the tip of the iceberg. There's a lot of info from where that came from; so please call us for more. We can help you understand how to put your info together properly and come out with a term paper that is the envy of your peers. Armed with the right formats for writing term papers, there is no way you can make a bad impression. All you need to do is give us a call and clear all your doubts regarding formatting.