When a high school research paper looks unmanageable, call us!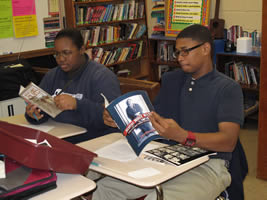 Though writing is introduced at a very early age to most students, structured research writing is not until you come to middle school or high school. This makes it quite difficult and challenging for any high school student to manage research papers without any fear. This is where we come in. We ensure that high school research papers do not faze students and are tackled with ease and dexterity.
Understanding terms
It is essential that you understand the terms that are used by instructors and books when research work is referred to. Here are some terms that would be essential to read and understand before you take on any paper.
1/-       Thesis statement
This is a concise statement which normally consists of one or two sentences. Any good high school research paper should contain one. This is a very brief description of what you are going to focus on in a paper. It mentions the essence of your research question, the method you will follow to do your research and what you intend finding out at the end of the whole exercise. Since a good thesis statement is a prerequisite of a research paper, a lot of thought should go into the writing of the same.
2/-       Style
Here we are not referring to the style in which you write – which you might think is a humorous or a descriptive manner. Style in research work refers to the citation style of a paper. When you carry out research or investigation, you are going through the works and ideas of many people before you. When you write high school research papers, you refer to these works in a particular style. This is called citation style. APA, MLA, Harvard and Chicago are some common styles. Learn more from us or buy research paper that has a particular style you're looking for.
3/-       Structure
As a school student you would have written quite a few essays and explanations based on topics given to you. Structure for research paper writing will vary. You need to have an introduction, a literature review, and a methodology followed by a discussion and evaluation of the results. Some papers have an abstract that is a concise form of the paper. If you have already been given some research paper topics to work on, please tell us; we can help you structure the whole thing well.
Do not get worked up after you read the preceding paragraphs. Writing a high school research paper is really not all that much of an uphill task. When you are keen on presenting an idea, gather as much info as you can to ensure that your presentation is meaningful and informative. Then learn how to put in the right order and start the whole thing off. We understand how scary this might be to a student who is doing it for the first time. Take a look at our examples, follow our tips and ensure that you are on the right track to getting good grades.