With good ideas for research papers you are sure to make your mark as a good researcher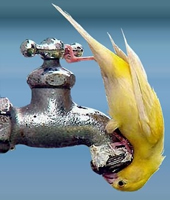 Take some good ideas, put them into a good format, garnish them with some interesting phrases…you have a good paper going; or do you? Research paper writing is not so simple; it is certainly not like putting a salad together. You need to spend a lot of time researching the idea, finding info that supports it and then giving it a shape that is acceptable to your guide or mentor. Therefore, having the right ideas for research paper writing is the first step to becoming a good researcher.
With a lot of essays and research papers to work on, the job of a scholar becomes not just time-consuming, but extremely burdensome as well. If you are an undergrad student doing courses in English Literature and Sociology you might have to work on research paper titles in Literature as well as in Sociology. You could work on a paper on racial discrimination in the early twentieth century for the Sociology segment and a Macbeth research paper for the Literature portion.
Some ideas for research papers that you might not have thought of
1/-  Internet banking for those who are not IT-savvy
This is one of the most common segments that one finds in an undergraduate or postgraduate course in Commerce, Business Management etc. It is important to find an idea to work on that is in sync with the subject, but new and refreshing at the same time. For instance, you could talk about the practical difficulties that people face while operating online banking facilities. You could focus on the way in which IT is both a boon as well as a bane. This would be a good idea to research on.
2/-  Offspring of same-sex biological parents
Stem cell research – this is the root of this amazing experiment. In a recent finding, there is evidence of the birth of an offspring where both biological parents are of the same sex. Strange as it may sound, it is true that this is has been made possible because of the extensive study that has been done in the field of stem cell research. In fact, this has given some kind of hope to singe parents and homosexual couples who would like to have children on their own. Such info could present interesting ideas for research paper writing, irrespective of the academic level at which you are expected to write.
3/-  OCD
This is a common occurrence these days with pressures and stress mounting in a million ways on the ordinary human being who is trying to get on with his/her life. Obsessive Compulsory Disorder or OCD as it is more commonly known is a psychological deviation that needs to be attended to medically. Though many doctors feel that it can be handled easily if people are made aware of it, it is still difficult to cope with in modern society today.
With the ideas for research papers that we give you, there is certainly a lot of scope open for you to come with interesting papers, essays and so on. Please feel free to call us when you need specific help on any topic or subject you are trying to master.