Without good literary research paper topics, scoring marks could become a distant dream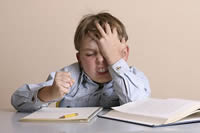 If you are able to understand the fine line that lies between a good topic and a better one, you are on the road to becoming a good research scholar. It is certainly not easy to identify a topic and take the research through. Since there are so many elements that you have to factor in, finding a good literary research paper topic could be nothing short of a challenge. However, when you have Researchpaperwriter.net to help you right through the thesis or research paper writing process; you can't go wrong.
Points that help you choose literary research paper topics
1/-   The right period
Before you even think of choosing interesting research topics, it is necessary for you to think of the period of literature that you are going to focus on. Are you thinking of the Elizabethan era where you need to focus on Shakespeare or are you going to work on a Middle English author like Chaucer. Either way, you need to make your choices in time, so that you can work on constructing a good thesis statement.
2/-   The genre
This is another point of concern that you need to worry about when you choose a literary research paper topic. Drama, poetry, prose, criticism…pick your genre first. Once you choose this, then you can decide on the kind of research paper styles that you want to incorporate into your research paper. Most research papers that are written on literary topics follow the MLA style; but check with your teacher before you bring the right citation style in.
3/-    The specifics
Once you have decided on the period and the genre; then get into the specifics. Here are some of the questions that you could think of, before you zone in on the right research paper topics:
a/   Do you want to research some aspect of a book, essay or any other piece of scholarly writing?
b/   What is the aspect that you are trying to research on?
c/   Do you think it would be apt to do a character sketch from a book?
d/   Would it be a good idea to compare to books, characters, themes etc.
e/   Would you like to explore the style of writing of a particular author?
f/    Is your research going to focus on the tone and diction in a particular work?
These questions could just go on and on. All you have to do is to sit down and write a few of these down, before you make your final choices. It is a lot better to do this before you begin actually writing the paper out. Of course, if you are wondering whether you have the time and the inclination to make these choices; just stop. We can take over and do a very good job.
It is at this stage that you probably start wondering whether or not you can afford our services. Please don't worry; our services are quite affordable and within your reach. We do not believe in making students pay heavily for services that help them increase their scores. Good literary research paper topics are hard to come by; but believe us we can help you find them any time you need to.