When topics for marketing term papers are hard to get, call us!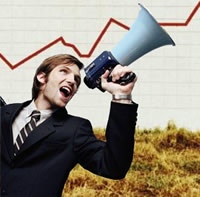 Topics for term papers, topics for research papers, topics for management projects, ideas for essays – these are just some of the things that we can rustle up for you. There is no doubt whatsoever that you are going to find our array of topics and ideas for a marketing term paper impressive and course-relevant.
Think about these before choosing a topic
1/         The level at which your course is placed in the academic hierarchy – ion other words, are you doing an undergrad or postgraduate degree or a doctorate?
2/         The specific lessons that have been covered in the term in question. For instance, you could have dealt with Marketing mix or Market segmentation during a specific term.
3/         The length of the paper and the scope that you are expected to cover. This is info that you need to get from your professor.
4/         The amount of time that you can spend and also the resources that you are allowed to make use of.
5/         How many others have chosen this topic. If there are too many marketing term papers on a particular topic, please don't choose it. Your marks will not be good.
Some topics if you are college student
1/         The five important Ps in marketing – product, price, place, promotion & people – that you need to keep in mind while trying to market a product.
2/         Niche marketing – what does this mean? Does this refer to a product that has a market only among a specific group of people or can it be marketed only in a specific place?
3/         Multi-level marketing – is this a good option for all products or do you think that only some products can be sold using this particular marketing technique?
4/         Is the role of a marketing manager a lot more important than that of a finance manager? Support your answers with examples.
5/         As a fresh marketing executive in an FMCG company, what would be the first round of activities that you undertake to strengthen your position?
No marketing term paper can be said to be a well-written one if it is not backed by hard facts, examples and case studies. Also remember that it is important to incorporate statistical facts and figures to give your paper a lot of credibility and acceptance. For instance, if you are going to write a term paper on multi level marketing, you need to mention the various steps that are to be followed while setting up such a business. You also have to look at the whole issue in an unbiased way. If you are asked to evaluate the effectiveness of a multi level marketing organization, then you could choose a specific one such as Amway, Conybio or Herbalife and build your argument around it.
Call us when your marketing term papers become a bit unmanageable. You cannot imagine what a good research paper writer you can become if you follow our tips. Of course, you can always get a research paper for sale or even look at an example of a good research paper proposal on our site.