MLA research paper formats can freak you out; call us now!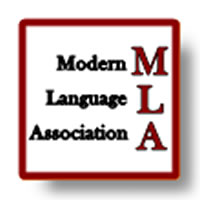 When there is a lot of work to be done in college, you are looking out for an easy escape route that will help you manage all your writing jobs. We understand how difficult this could be. This is why we offer professional and reasonably priced assistance in writing. The MLA research paper format can be a pain if you are not used to writing scholarly papers. There are many things that you have to watch out for. Whether it is the general formatting pattern or the style of referencing, each MLA paper needs to contain all the right things. We are here to make things right for you in every possible way.
MLA formats – some rules to follow
1/         General rules
These are regarding the various rules of presenting your work in a particular format. This would involve using the right kinds of margins – 1" on all sides – the right size of paper and so on. There are rules for headers and footers too, which have to be adhered to. You need to use double line spacing for the whole length of your paper. When you bring in quotations, remember that they also fall the double spacing rule too.
2/         Title page
MLA style does not require a title page. Instead, you could write out the following details on the first page of your paper. This is an important point in all MLA research paper formats and you need to watch out for it. On the left side, on the top of the first page, type in your name, your guide or instructor's name, the name of the course you are working on, a course number (if you have one) and then the date. Please make sure all this is in double line spacing. Then move one double space below and place the title of your paper in the center. Do not underline your title or place it in capital letters. For more on this, check our website.
3/         Numbering pages
When you have to work on an MLA research paper format there are always doubts and concerns about numbering pages. Here's a small tip. Make sure you place the number on the right top side of the page, preferably about ½ an inch from the top. Make sure you type in your last name next to the page number. This can be done using the Header option on MS Word – check with us if you are not familiar with all this.
These are just some of the general points you have to watch out for; there are a lot more that you need to think about when you have an MLA paper to work on. To make your work a lot easier and less stressful, we at Researchpaperwriter.net can give you the option of buying custom research papers. If you are keen on checking whether there is a research paper for sale on a specific topic, please call one of our reps. You can get all the help you need on any of the research paper topics you are looking for. Are MLA research paper formats still worrying you? Call us right now!