With good outlines for research papers you will feel quite confident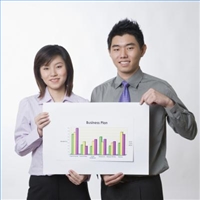 As a student, every bit of guidance would be welcome; provided of course, it comes from a professional.   At this writing firm we understand the pressures that you face trying to get a good research paper off in time. More than this, we are also keenly aware of the fact that you have a lot more to do than just one research paper. This is where a good outline for a research paper comes in very handy. It helps you place your facts in the best possible way and ensure that no vital info is left out.
Understanding outlines with examples
In order to help you understand how good outlines for research papers could help you out, we would like to suggest a simple example. Let us imagine that you need to do a research paper on the following topic: The reach of the media – can private lives become public? This is a complex topic because you need to know a lot, not just about the media but also how people in various spheres are affected by its intrusions.
Points to think about while framing this particular outline
1/-  Your outline should provide for a clear indication of what the focus of the research paper is. Your main question is on the role of the media; therefore, you need to bring this into your thesis statement. You could write down the various components of the thesis statement in your outline, so that you are able to formulate a good statement as part of your intro.
2/-   This is more like an argumentative topic than a narrative one; therefore, you need to know the track on which to proceed. You cannot make baseless statements or give open-ended suggestions. Please remember that this is a research paper and not a speech that is in favor of media-activism. So your outline for a research paper on a topic like this has to take into consideration the various points that would give due weight to your arguments.
3/-   While writing the outline, remember, that you need to look at both sides of an argument. In order to provide a good sense of equanimity, it is necessary to present the reasons for looking at the topic from a perspective that is not the same as yours. This is the only way to bring in the limitations of a study and give the whole paper a good rounded feel.
4/-   When you are summing up your paper, remember not to leave any argument open ended or unfinished. This does not look good in a research paper. In this case, you need to see that your outline provides for the summing up section in a proper and considered manner. Take care to tie up all loose ends. This is what a good outline is supposed to do.
When you have problems trying to find the right kind of outlines for research paper writing, take a deep breath and relax for a minute. When you log on to this website, you will find help with various kinds of research paper formats and also usable research paper topic ideas. If you have an MLA paper to write, we can help with an outline MLA paper too. So call us straight away!