What are the components to be included in outlines for research papers?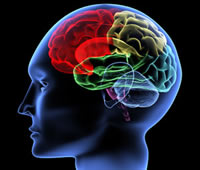 Preparing an outline for research paper or term paper before you begin your actual work is a smart move. No matter how good your writing skills are, you will still need to arrange and organize your thoughts and facts. Therefore it is always advisable to jot down your ideas and prepare the basic framework for your research paper. So what are the components that should be included when writing an outline? Here are some ideas from the experts:-
1/-        An outline should basically be constructed similar to the academic paper that you need to submit. Therefore it should consist of an introduction, body and a conclusion. The body of your outline should be sub divided into: literature review, methodology and discussion. Ensure that these various parts are written according to the writing style mentioned in your assignment instructions.
2/-        You will need to mention the various resources that you are using to extract information, facts and evidences. This is to prevent any plagiarism issues. Details of your resources should be mentioned as in-text citation and the full details of these resources should be laid out on the reference/works cited page.
3/-        Know the various writing styles and their formatting methods. The common writing styles are the APA, MLA and the Chicago style. Each style has its own rules and format for citation and reference page.
4/-        Observe the page formatting rules for the different styles when preparing the outlines for research papers. Page numbering, margins and general page layout should be strictly adhered to.
What is the purpose of writing an outline?
Sometimes your instructor might want you to submit an outline of your assignment before proceeding further with the research work. There is a purpose why preparing a framework for an academic paper is important:-
1/-        It ensures that you have understood the assignment question/statement and have followed all the given instructions.
2/-        Before beginning your paper, you will need to formulate a topic and a working thesis statement appropriate to the assignment. Both of these should be mentioned in the outline for research paper. Remember there are several details that you need to focus on while writing your paper – researching facts, structuring, formatting and writing style rules. Writing the outline will help you to stay focused on the topic at hand while your attention is divided elsewhere.
3/-        Outlining also helps you think out ideas for your assignment question; organize all the gathered facts and evidences into a coherent order; and focus on a unique presentation style. You might present all the relevant facts but unless you present them eloquently, you will not be able to impress the reader.
Need to write a stress free paper – get in touch with us
When you get onto our website, you will find a research paper for sale in various subjects. You will also be able to find an appropriate research paper topic suitable for your assignment. Be assured that each and every paper has been researched well and written by professionals who know their subjects. When we provide outlines for research papers, rest assured that we will explore the assignment, do the necessary research and present a noteworthy quality paper. We guarantee the quality that you seek.