No part of a research paper is less important than the other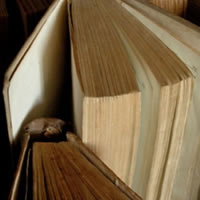 Research paper assignments are given in order to test a student's knowledge, writing, researching and organizational abilities. The goal of any research paper is to communicate your ideas and findings with sufficient evidence while comparing it with the works of other researchers. You will need to present these facts in the proper structure and format; therefore it is essential that you know the various parts of a research paper. Sometimes you will be informed of the specific parts that need to be included in your research paper. But most professors expect you to know or find the information out from various sources. Get the best help and guidance from us – professionals who have been in the writing business for a long time. Only through thorough understanding of each and every part of the structure and its purpose will you be able to write an outstanding paper.
Understand the purpose of the various parts of the paper
Most academic papers consist of a title page, introduction, body, and conclusion. Depending on your assignment instructions, you may also need to include an abstract, methodology, literature review and a reference section. Some teachers may request an outline of your ideas before beginning your final draft. Outlining is also an important part of a research paper writing process.
Let us have a look at the various parts of a research paper and its purpose.
1/-       Introduction
This paragraph presents the background and reasons why you have selected a particular topic. It also contains the thesis statement around which you will build your paper.
2/-       Literature review
In this section, you will need to provide all the relevant reading materials used as part of your research work. You need to provide information such as author's name, titles of their work along with the year of publication. Ensure that all your reference materials are from credible academic sources.
3/-       Methods
This part provides the necessary information on various methodologies you have used to conduct your research.
4/-       Discussion
This is the most important part of any research paper. You will need to discuss how your research supports your theory. You will also need to justify your theory and arguments in relation to any current issue or a resolution to support your research discussions.
5/-       Conclusion
This is the summary of your entire research work. Mention the salient points of your discussion and e specific answer to your research problem.
6/-       Reference Page
All academic papers require this page to be included. It is important to write this page in the specified format. You need to list down all the resources used while writing your paper; otherwise you will be accused of plagiarism.
Get in touch with us for professional help
When you come to us for help, you can expect professionalism as well as quality. Any custom research paper written by us will be of the highest quality. You can also buy research papers from us or even part of a research paper. We can provide you with a research paper proposal, outline for your research paper topic or other services such as proofreading, guidance for writing any academic paper as well as tips for the formatting and structuring methods.