Are your research papers in MLA format giving you sleepless nights? Call us right now!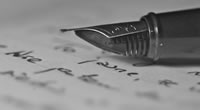 You will be surprised at the kind of help that we can give you when you have a research paper in MLA format to work on. In fact, you might even wonder what the fuss was all about after you have read through our comprehensive tips and ideas for MLA formatting. Here in this article, we would like to give you some basic tips that could help you out. You are welcome to go through our samples and get to know more about writing scholarly essays and research papers.
Some points that can help you with MLA formatting
1/-  Title page set up and format
There is a notable difference between what an MLA formatted page and a normal page look like. Take for instance the title page of your paper. In an MLA research paper, you place some info on the upper corner of your page on the left-hand side. The info includes the full name of the student, the name of the guide/instructor, the name of the course of study and a code, if any and finally the date on which the paper is to be submitted. Whether you are working on a paper in English Literature or any other subject like Psychology or Sociology, you need to follow this while formatting the title page of an MLA paper.
2/-  Spacing, fonts and page margins
It is important to note the rules for research papers in MLA format regarding line spacing, fonts and margins to avoid problems with your guide or teacher. You need to ensure that your entire paper is written using double line spacing. Fonts that are easy to read are preferred. Times New Roman, Verdana and Arial are some of the most commonly used fonts for research papers. A margin of one inch is to be maintained on all four sides, unless otherwise specifically advised by your teacher. Whether you write a Macbeth research paper in English Literature or a study on Milgram's Obedience theory in Psychology, you need to follow these rules.
3/-  Citations in MLA papers
Citations and their presentation are probably the biggest bugbears that a student has to put up with while working on a research paper in MLA format. With our help, you will find that this becomes a lot easier. Please remember that when you refer to the works of a particular author, you need to give due credit within the text of the paper itself. For instance, if you are quoting Adam Smith's lines in a paper, you need to have the following details within brackets. Place his surname, followed by a space and then the page number of the book you are referring to.
Do not get bogged down by all these instructions that are mentioned above. It does not matter what kind of research paper titles you have to work on. Once you start on your research paper, you will find that these rules are not half as intimidating as you found them to be. Take time to go through our work, to ensure that your research papers in MLA format are accepted by your instructor.