Research Paper in MLA Format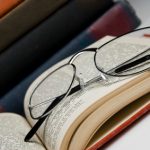 MLA format is Modern Language Association writing style commonly used for papers and documents and provides basic guidelines for writing, citation and referencing. It also shows how to use English language well and to avoid troubles with plagiarism in one's works. Though all MLA principles are strictly pointed in MLA manuals, the format of writing may vary depending on different institutions and instructors. So, do not forget to take some recommendations directly from your particular instructor or professional research paper writers before getting to work.
Research paper MLA format is a list of guidelines one should use to follow Modern Language Association recommendations for writing research papers.
General MLA principles
• use standard, white, twenty-pound, 8.5 x 11-inch paper;
• leave one-inch (1") margin from all sides of your paper (left, right, top, bottom);
• pointing page numbers, leave one-half inch (1/2") margin from the top corner of a page; indicate your last name and the number of a page (do not use abbreviation p. or something else but your last name and the number); use Arabic numerals only;
• use readable 12-size font so as bold and italics can be distinguished from one another (use Times new Roman or Calibri font);
• writing any text always use double space between the lines and only one space after each word and periods; set the first line of a paragraph on one half-inch from the left text margin;
• you do not need any title page, instead: at the top of the page 1 write your name (the fist line), your teacher's name (the second line), the course name and number (the third line), the date (the fourth line); all lines must be double-spaced;
• neither underline nor capitalize all letters of the title; use standard capitalization: only the first, the last, and principal words must be capitalized; do not use quotation marks and periods; title may be ended with a question mark or an exclamation mark;
• use double space between the title and the first line of the text;
• point section headings.
Research Paper Format
Writing research papers in MLA format, one must follow general rules listed above. In case of any troubles or complications you may apply to custom research paper services.
Research paper elements:
• title page;
• abstract;
• introduction;
• materials and methods part;
• results;
• discussion;
• bibliography.
Except all of the above, there are also some special common rules for writing a research paper in MLA format:
• figures and tables: all tables must be named as "Table" and Arabic numeral; photographs, images, charts and drawings must be captioned as "Figure" and followed by Arabic numeral as well with the proper name;
• binding: basic MLA standard requires removable paper clips or binders, though you may also use simple staple in the top left corner of your work; the best advice in this case is to ask your mentor's recommendations for the binding to use.
Actually, following all these guidelines will leave you no difficulties to write a research paper and to observe MLA rules. The main purpose of preparing research papers in MLA format is to enhance its readability and to make it more eye-catching.
If you still have some obstacles that are in your way and there is the question "who is to write my research paper for me", just make a click.
There is always a possibility to avoid daunting researching and writing, simply by making a decision to buy term paper.