Research paper layouts can get you down; learn to master them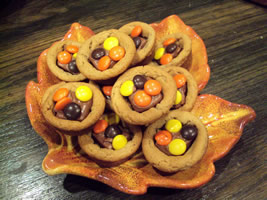 Why does a research paper layout scare the living daylights out of most students? This is a question you would do well to dwell upon before you become a serious researcher. We at Researchpaperwriter.net understand the kind of pressure that you have to face to get the format right, the contents in the right place and the whole paper submitted in time. Whew! It is a very difficult and challenging thing to do especially when you have a limited amount of time to do all this.
Learning the layout the easy way
Before you start panicking about research paper layouts, we suggest you take a look at these five important points; it's sure to help you a great deal:
1/-       Think of the topic that you have to work on and try to get hold of a statement or two that will be the basis of your thesis statement. This is going to be part of your intro.
2/-       Now that you have the intro, think of the various sources that you are going to look at for meat on your paper – in short, start planning your Literature Review Section.
3/-       With your focused points in place, start planning the methods you are going to adopt to analyze the data you've collected. This is going to be your Methodology Section.
4/-       You can now start thinking of how to word your Results and Discussion section. This is the logical step to follow after you have completed the main part of your research.
5/-       The final part of the format or layout will be the Evaluation and Conclusion. Here, you bring in the thesis statement once again and draw all your arguments to a close.
Are you still a bit confused about the research paper layout that you have to work on? Please don't be; instead, please get in touch with us. You will find that we are able to direct you in an easy and understandable way about formats, outlines, styles, citations…you name it, we have it!
Layouts, templates and outlines
It is necessary for you not to get confused between these three terms. Layout refers to the various components that are to be part of any research paper; they are introduction, literature review, methodology, discussion, evaluation and conclusion. Templates are forms that are predetermined so that you are able to fill up these components with ease. However, a good template should be customized to the maximum. Outlines are meant to make your task of writing a bit easier. These act like the skeleton of a research paper, on which you can build your whole paper or writing.
If you are a research paper writer, we hope that this article will provide you with answers to most of your queries. Of course, taking a look at a research paper for sale that we have is an option. In case you have doubts about writing a research paper proposal or research paper layouts, formats and templates etc; call us. We will do our best to put you at ease.