Present your ideas clearly in research paper proposals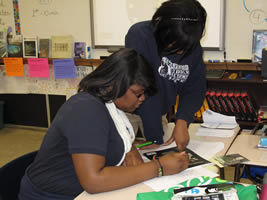 It is wise to take time to plan your paper; writing a research paper proposal is in fact a step in this process of planning. By explaining your intentions in a clear and straightforward way, you are indicating what your topic is going to be. This gives your instructor a good idea of what you want to do in your paper.
Points to keep in mind
Before you think of starting out on your proposal, here are some points that are sure to put you on the right track. Here are some
1/-       Contents of a proposal
Most of the time, students get a bit worked up because they are not too sure about the contents of research paper proposals. In order to set things out in a clear and simple way, here are list of components of a good proposal –
Introduction
A compilation of various existing works on the topic
A brief description of the methodology that is to be used
An indication of what results are expected at the end of the paper
If you are not too sure about how to place these in the right order and context, please let us know. We can tell you how to do it or we could give you a sample research paper proposal that is sure to help you out.
2/-       Style of writing
In your research paper proposal, you need to make sure that you use the same citation style that you intend using for the entire paper. Let us imagine that you are going to write a paper on a topic in Sociology. Most students use the MLA citation style for this subject and you can do the same too. If there are specific rules and guidelines that the MLA handbook asks you to follow, make sure you do the same without any breach. This is sure to impress your teacher and win you good grades. Just in case all this talk of citation and writing is freaking you out, remember we have a research paper for sale, irrespective of the topic you are working on.
3/-       Appearance
Most of the time students would be happy to submit a soft copy and be done with it. For most teachers or guides, this is not acceptable. So what do you do – check with your instructor first. You might find that you have to bind the whole proposal into a spirally-bound set of papers or sometimes put it into a separate folder. Every research paper writer is keen to present the whole paper in as attractive a way as possible. However, this might not be what an instructor is looking for. Guidelines vary from institution to institution and it is important to keep track of them while working on a paper.
When you have detailed or complex research paper proposals to submit, remember the work that we can do for you. Our guidance is sure to put you on the right track and get you the grades that you are looking for.