Research paper title – here's a systematic way to work on it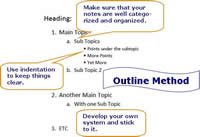 When you start work on a research paper, remember that the title of your paper needs to be informative as well as impressive. Now how do you balance these two? We do understand that when you need all the time to concentrate on the format and content of your paper, research paper titles cannot be too time-consuming to put together. What you need to know, are the right techniques that help you work out a good title. This article is going to help you understand how to choose the right title.
A tentative one
Don't we d a trial run on everything we do? Well, almost! Where a research paper title is concerned, you have to ensure that you work on a tentative or a draft one, to begin with. This is also called the Working Title. This is the one that actually gives you a kind of focus on what to work on and how.  Here are some points to remember while setting up your first title:
1/         This is a title that is usually written to indicate what your paper is all about. It helps facilitate the right kind of communication between you and your guide.
2/         In case you need to apply for funding or some form of help, you will need a name to describe your paper and work – here the working title helps
3/         In case you are working on something that could later on involve copyrights and trademarks, this working title could help put you in the lead
4/         Apart from giving you a focus to work on, you can use this tentative research paper title to make an impression on all the right people – colleagues, guides etc
Once you have put a title together, you can start writing your paper. You can alter the structure of your title as you go along. This might be necessitated when you realize that the focus of your research is slowly veering towards a point that you never thought of earlier. Be that as it may, it is necessary for you to freeze on the right title before you submit your paper. Here's how you do it.
The final title
These are the prerequisites of the title that you finally present on your paper. Please remember that your research paper and its fate depend on the title you give it. You could ask us to suggest a title for you or look at the research paper for sale option when you want to buy one. All research paper topics are achievable for us; so don't worry. Let's look at how the research paper titles have to be formulated first –
1/         Your title should foster and kindle an interest
2/         The words used should lend themselves to be indexed and identified
3/         It should use terms and words that are relevant to your discipline
4/         If should showcase the subject and topic with some correctness
5/         It should indicate the major hypothesis
6/         It should not be more than 15 to 20 functional or relevant words long
Feeling a bit more confident now about your research paper title? Well, if you are not, call us right away. We can put you at ease with titles, topics, papers and any other academic writing you need.