When you have to work on research project papers, an outline provides the right kind of foundation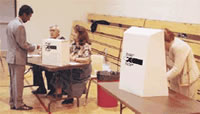 To work on a research project sounds like one of the most exciting things that one can ever think of. The difficult part is when you have to write a paper on it. Well, now that's a different ball game altogether…and not one that seems to be fun! Fortunately for you, our firm offers you help in writing a research project paper where all you need to do is give the specs for it. You can hand it over, sit back and have a good weekend. We can have it ready just in time for you to hand it over to your teacher or guide.
Two main things to think about
We do agree that there are many things to take into account while writing research project papers. There are however, two main compon

ents that you need to take care of. They are as follows
1/-  Formatting the paper
2/-  Ensuring the quality of the content
This kind of a research paper is usually taken up after you have completed your project. You have spent long hours of work, going through various sources to get the right kind of topic and you have spent longer hours planning the execution of the project. Now that the whole project is nearing completion, it is time for you to document the procedure in the best possible way. This is what a research project paper is all about. It is a thorough documentation of the whole project, giving details of the methods followed, the tests carried out and the results observed.
How to write a project paper on research that has been completed
1/-  Since you have been working tirelessly on a project, you are likely to have made notes and observations as you went along. Ensure that your notes are in a logical order before you begin writing.
2/-  Form an outline and make sure that the general research paper formats are kept in mind. This is the usual order that is followed:
a/  Title page
b/  Abstract (if required)
c/  Introduction
d/  Background Study
e/  Literature Review
f/  Research methods adopted
g/  Discussion
h/  Results or Findings
i/   Assessment and Evaluation
j/   Limitations of the study
k/  Conclusion
l/   References
m/ Bibliography
n/  Appendix (if any)
If you are not too sure about the format or the order in which the various components need to appear, please get in touch with us. We can give you a clear presentation on the order as well as the contents of each of these components. This would make the job of writing the research paper a lot easier.
3/-  You can now start writing the paper, based on the outline that you have made. Since you are also aware of the format, you can ensure that the right style is implemented. If it is in MLA style, the outline MLA paper would be helpful.
4/-  Proofread your paper before handing it in. Whatever research paper topic ideas you may work on, proofreading is a must.
When you have quite a few projects on hand, you might be hard pressed for time to complete the whole documentation. Get in touch with us when you want quality research project papers completed within a specified time.