How to ensure that your research proposals are well received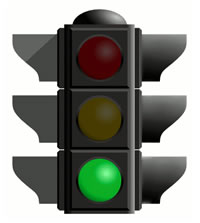 Take your time to think of the kind of research paper you are going to write, before you try to structure your proposal. Writing a research proposal is not the same as writing a summary of what you are going to do. Instead, it is a kind of plan that you submit which gives a specific set of facts that you will be incorporating in your paper.
The main ingredients of a proposal
1/-          Introduction
This is a vital part of all research proposals. If you go through the samples that are on our site, you will find that the intro is the best part of each piece of writing. This is because we understand how important it is to make a good impression right at the beginning. You cannot afford to forget the core of your introduction which is the thesis statement. In any custom research paper that you buy from us, you will find that this statement is strong and focused in content and tone.
2/-          Literature Review
This is another part of the proposal which is quite essential. Let us imagine that you are going to work on a topic in Political Science. You are going to research the features, merits and demerits of Obama's economic policy and how it has impacted the whole country. In your Literature Review, you need to mention most of the main sources that you will be using to support your research. You need to know the names of authors, publishers' details and other relevant info about your sources. If you decide to buy research papers and proposals, make sure that this component is also present.
3/-          Methodology
This is the section wherein you describe the methods that you will adopt during the course of your research. Here, you need to be specific and sure about what you are doing. If you decide to follow a specific statistical method to arrive at a few results; make sure you mention the details of the same. By explaining the methods that you are going to follow in your research paper proposal you are indicating that you know your topic well and can carry out the research in the best possible way.
Though these are the three main components of a research proposal, you also need to remember that the proposal has to be a sort of mini dissertation. In short, you need to be able to describe what process you will follow and what you hope to achieve at the end of the whole research.
It could be quite difficult for a student to work on research proposals when there is not much experience. So, please let us know when you need the backup to work on a proposal. You would be surprised when you go through our samples or examples. We believe in giving our student clients the best and that is why you see writing of a very high caliber on our site. Don't hesitate to contact us thinking that our prices will be very high. You will be quite pleasantly surprised when you realize that we are quite reasonable where our pricing is concerned.