Most research thesis statements give students a lot of nightmares; be different; call us now!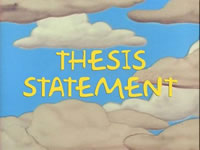 If you have a tough time writing a research paper, you could probably take a breather for some time and get back to work as soon as you can. But what happens when you are just not able to make a proper start? You are hoping that you can get the whole job over and done with, but you find it a challenge to put in the right words and phrases to have a research thesis statement ready. This is when we can step in to help you.
A few pointers to help you prepare for the job of framing the thesis statement
1/-  Read around the subject as much as you can. When you know a lot about the subject, it is quite easy to find the right word to put into your statement.
2/-  Go through as many research papers or theses that have already been written on the subject. It will help you focus on new things rather than on repeating what someone has said.
3/-  Try noting down points before you make your research thesis statements. This will help you choose the right angle or perspective to put into your paper.
4/-  Do not use language that is too high-flown or bombastic. It only gives the impression that you are trying to make up what is really not there. This will not help you in the

long run.
5/-  Write a couple of statements before you decide on the one that you intend putting into your paper. This will be a kind of practice that helps you focus on the point you want to make.
The elements of a good thesis statement
1/-  Your thesis statement should be short and clear. For instance, if you are going to work on a Macbeth research paper, remember that you need to focus on the theme that you wish to highlight. For instance, the use of the supernatural element is manifested almost right through the play. If your paper is on the supernatural element, the research thesis statement should reflect this clearly.
2/-  Your thesis statement should answer the research question directly. In other words, when there are different research paper titles given to you, pick the one you can work on the best and address it appropriately. You cannot beat around the bush in a statement which is portraying what you are supposed to do in the rest of the paper. Therefore, make sure you have understood the question perfectly. Write it once and rewrite it if necessary; but make sure you have addressed the question entirely.
3/-  Whether you are working on a complex paper or a simple one, it is necessary to be watchful of the length of the thesis statement that you are writing. Where essays and research papers are concerned, it is important that you keep in mind the guidelines given by your guide or teacher.
When you are up against the wall, wondering how to frame good research thesis statements, tell us about it. Please send us details of the papers you are working on so that our tips and suggestions are properly customized to suit your writing needs.