Writing a sociology term papers mean researching facts thoroughly and systematically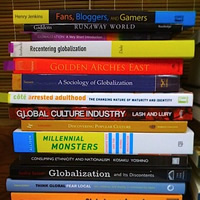 Sociology is a subject that deals with human behavior; their interactions with one another within their social groups or with other ethnic groups. It also studies the causes of man's problems, its effects and the solutions found to overcome these problems. It is a vast subject and sometimes this subject can overlap with other subjects such as geography, history, religion etc. There is only a fine line between these subjects and sociology; therefore you will need to be careful when deciding on a topic for your sociology term paper.
Learn to choose interesting sociology topics
As sociology is a rich discipline that deals with human behavior, there is no shortage of topics for sociology term papers or research papers. Anything and everything around us can be converted into a topic to be discussed and written about. The only detail that you need to lookout for is that you need to research the topic thoroughly for factual evidence to backup your theories and ideas. As sociology is based on human behavior, their interactions and reactions, your term paper can be written based on some of the following:
1/-       Topics on war – the causes and effects of it
The various wars that have taken place in the last century. You can discuss the causes and effects of these wars, how it has affected mankind's attitude and what he has learnt form these incidences. You could discuss the religious or political aspects of these wars; the people who had a hand in these wars; or how people have overcome the stigma of these wars.
2/-       Topics on feminism – its benefits to society and women
This is an ongoing issue that is seen in both households and work places. Your sociology term paper could be based on a discussion of the history of feminism, when and how it started, how it has changed the status of women today. Have women benefited form the feminist movement?
3/-       Topics on racism –
Our society consists of people with different religious beliefs, customs, skin color and cultural upbringing. Discuss the root causes of racial discrimination, who benefits from upheavals caused by racial issues and who instigates these upheavals. You can also examine specific racial problems and how it has made a difference in the social growth of a particular place.
Learn proper structuring and formatting methods for maximum effect
You may have all your researched facts and supporting evidences but unless you present these in a well formatted structure, your entire essay would loose its effectiveness. Therefore you need to first know the writing style that you are expected to present your paper in; should it be in the MLA style or the ASA style. The MLA is commonly used for writing papers in humanities and social sciences while the ASA style is used for sociology term papers specifically. Worried that you don't know the rules for the appropriate formatting methods? Well, we are the one-stop solution to all your writing problems. Need guidance on how to write you term paper? Bogged down with assignments to be submitted on the same deadline? Well then buy research paper from us and safe yourself from stress. We can proofread your completed assignments, give suggestions for research paper topic and provide non-plagiarized custom written papers.