With work piling up, choosing a good term paper topic could help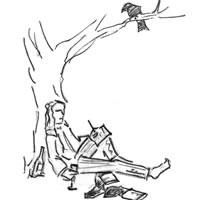 Apart from giving you some good ideas on how to choose good term paper topics, we can also help you with a few interesting samples. Before you go any further into the process of choosing a topic, it is necessary for you to understand how a term paper evolves.
How do you describe and decide a topic for a term paper?
When you talk about a topic, very often what comes to your mind is either a single word or just a couple of words. A term paper topic is much more than that. In fact, it could be a whole sentence sometimes. Take a look at the two titles given below:
1/- Teenage pregnancies
2/- Increasing teenage pregnancies among the upwardly mobile social classes, in urban India
If you are going to use the first one as your topic, it is not only too general, it does not sound unique in any way. Instead, if you put it across like the second one; it would be a lot better. It is a topic that is focused on a specific group of people. This indicates that you have taken a close look at the issue of teenage pregnancies in urban India and hence would like to focus on the socio-economic causes.
The evolution of a term paper
1/-  To begin anything you need a good idea. Term papers are no different. When you have good term paper or research paper topic ideas you will find that it is easier to start researching them.
2/-  Give a free reign to your ideas; but make sure that you don't get carried away. If you are wondering how to achieve the right balance get in touch with us when you select good term paper topics.
3/-  If you have zoned in on the topic, start thinking about the format next. Whether you are concerned about research paper formats or essay formats, we can help you out.
4/-  The outline of the paper is the next thing to occupy your time. It is indeed vital that you work on this without any doubt regarding the rules of making outlines. Here again, we can help.
5/-  Citations could freak you out if you are not careful. So ensure that you know how to work with different citation styles. You could go through an outline MLA paper sample to get a better idea.
From the above, it is obvious that the term paper topic is the starting point for a good paper. Without this, the entire job of writing and completing an assignment could go straight out of the window! When you begin something right; it is bound to go smoothly right down to the very end. If you are not too keen that it will, please let us know and we will ensure that writing your paper is as easy as choosing the right topic. When you are associated with a team like ours, you will find the writing process free of hurdles that writers and scholars normally come across.