What are research papers? Learn more about them here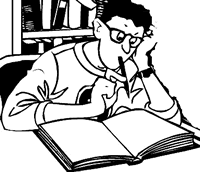 What is research paper and how would you tackle an assignment that requires research? This is a typical question asked by most students when they enter college and are expected to submit research or term papers. Research papers are considered important at any academic level as it helps develop a student's thinking ability, analyzing and writing skills. To be able to write an effective research paper, you will have to logically analyze your data and present it in a systematic order. At the same time incorporate others' ideas with your own analysis.
What are the elements that go to make a good research paper?
When students send us a query asking what are research papers, our writers are happy to respond as there is plenty of information to give you. You must understand that even a term paper is considered a research paper as considerable research has to be done before beginning your paper. Remember your grades depend not only on the quality of your research but also on the quality of your presentation. Here are some guidelines that you will need to focus on to write an effective research paper:-
1/-          Structuring
It is very important that you structure your research paper according to the instructions given by your professor. A good paper should consist of a title page, abstract when required, introduction, methodology, results, discussion, conclusion and a separate page for references.
2/-          Formatting
What is research paper formatting all about? There are basically three formatting methods used when writing any kind of research paper. These are the MLA, APA and Chicago style of writing and each of these methods have their own rules; you will have to be thorough with all these methods. You could be asked to present your paper in any of these styles. Each style has its own citation style and it is important that you abide to these rules otherwise your paper as well as your grades would be affected.
3/-          Topic
When given an assignment, you will have to first develop a topic that would be the focal point of your paper. It is important that you decide on a topic that you are well versed with. This would make researching and writing your paper much easier.
4/-          Outlining, rough draft and proofreading
Before you start writing, have a rough outline as to how you would like to present your paper. You can then use the information and evidences that you have gathered to prepare a rough draft. Once you have done this, proofread your draft for errors. On completion of this, you will be ready to begin writing your research paper. You will still have to proofread your final writing before submission.
How we can help you
Of course if you were to come to us for help or need to buy research paper from us, you will not have any problems in producing a quality paper. Our research paper writers will be able to help you right from developing the research paper topics to proofreading your paper before submission. So what are research papers meant to indicate to a tutor? Well your progress, knowledge, writing skills as well as organizational skills are all evaluated when you submit a research paper.