When writing abstracts for research papers becomes difficult, call us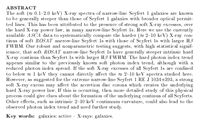 Writing an abstract for a research paper could prove to be difficult when you don't have the right kind of experts to help you. This is where we step in to make the abstract-writing process easy and manageable. Abstracts are not the only things that we help you with; there are other things too. For instance, we could give you some ideas to work on when you have a difficult subject to cope with. If you are an undergrad in Sociology, for example, we could suggest topics that fall within the purview of your lessons or course at a particular period of time.
What we need in order to help you out
If you are looking for a well-written abstract, please send us the information that we need. You don't have to bother about writing abstracts for research papers; just tell us instead.
1/   Tell us about your course and subject
2/   Give us some indication on the length that you are supposed to write
3/   If you have details of your topic, please tell us
4/   Mention all relevant deadlines
Our other services
Abstract-writing is one of our important services; but we do other things as well. Writing complete research papers, is yet another of our services. You can buy research paper in various subjects and on several research paper topics. Our site is interactive; you'll get a lot of info that you are looking for. You can rest assured that when writing an abstract for a research paper, our experts can help you out.
Five points for good abstracts
1/-       Rationale
You need to first address this point – what is the main reason for your writing the research paper? You need to clearly express the rationale for your research and writing.
2/         Issue
What is the main issue or problem you are addressing? Are you trying to solve a particular issue? Are you making a specific claim? In short, what is your thesis statement?
3/         Method
What is the methodology that you will be employing? Whether it is a scientific subject or not, it is necessary to describe methods and types of evidences very briefly in an abstract
4/         Results
While writing an abstract for a research paper mention what you are hoping to find. If you are writing the abstract after your research has been carried out, briefly mention your findings.
5/         Inference
Please note that inferences or implications are not the same as results. Here, you are trying to place your work within a larger picture. Find more on this when you contact us.
We hope that this short article has given you a bird's eye view on what you need to do to get started. Writing abstracts for research papers could be a time-consuming job; with our help you can make things work. Just tell us what you need. We will go through the topic you give us and frame an abstract that is sure to be accepted. If you have already written one, please send it to us. We can check it and make sure it is well-received.