Wondering about term papers? This is the right site for you!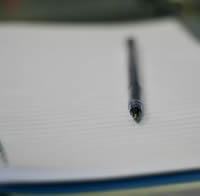 Students need to write term papers based on topics during a specified period of time. A term paper is basically a research paper written at the end of this period or an academic term; and this accounts for a large part of the student's grades. This is the only way for a teacher to assess if a student has understood the various topics covered in the classroom. Therefore a student should know more about term paper writing before beginning an assignment.
Learn to write good term papers
Assignment writing is usually dreaded by most students. Many students opt for custom research papers as they lack good writing skills to write impressive assignments. All you need to do is send us your topic and assignment specifications. On the other hand, if you wish to write your own paper, we will be able to give you guidelines and tips about term papers and how to write them.
There are several things you need to consider before writing your term paper. It would be quite helpful for you to go through these points – please get back to us if you need clarifications on any of them.
1/-          Decide on a topic
Get a good topic based on the parameters of your course or the lesson you have completed. From your topic, your readers should be able to judge the direction your contents would take. Ensure that it is both interesting to write as well as to read. Even if the topic is given, you will still have to narrow it down to a particular focus as it would be easier doing the research. Facts combined with imaginative and creative writing will earn you your grades.
2/-          Plan and strategize
Strategize your entire writing. Just having an idea as to what to write is not adequate. List all the points gathered from your research work and group them into common factors. This will enable you to structure your writing into a systematic presentation.
3/-          Catch the eye of the reader
One of the most important points missed by students about term paper writing is the lack of proper presentation. Usually, academic essays have a strong eye catching introduction, about 3-4 body paragraphs which cover the facts and supporting evidence and a concluding paragraph. This could apply to term papers too. It should be clear, focused and communicated in a captivating manner. The level of intelligence, language skill and writing style of the student will be shown very clearly in this paragraph. Bombastic words and language are not impressive but on the other hand could lead you to make grammatical and sentence structure errors.
Why do so many students come to us for help?
As a writing company, we have been in this business for a long time. We know what a student requires not only about term papers but also other academic writing papers. We have research paper for sale available on several research paper topics for students who have other assignments to complete. We can provide you with other services such as proofreading your paper and correcting your errors.