The benefits of learning how to write term papers is immense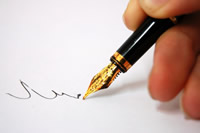 Students hate writing term papers for the simple reason – they do not know how to write a term paper. They fail to see the benefits of term paper writing. Before you begin writing your term paper, you will first need to understand the purpose of writing one. Assignments are given based on topics covered in a particular subject in the classroom. The purpose of writing term papers is to check the following:-
1/-       Have you been attentive during the lesson
2/-       What have learnt from the particular topic
3/-       How much of the lesson do you remember
4/-       Can you apply the knowledge gained from the lesson into the real world
Therefore no matter how much you hate writing term papers, it is an inevitable part of academic life. It is best to then seek help from us if you lack writing skills or are in a fix as to how to write and what to write.
Learn to write effective term papers
Term papers are basically another form of research paper. The reason is before writing your paper, you will need to first analyze the assignment question, formulate a topic, research the topic and only then can you write the paper. Writing any form of academic paper is a daunting task. You need to be knowledgeable on the topic as well as be able to present your paper in a logical and well organized manner. Here are some suggestions on how to write term papers:-
1/-       Once you have understood the assignment question, brainstorm for appropriate topics. Formulating a topic and thesis statement requires creativity. Keep in mind that it should be interesting to you as well as the reader. Having trouble figuring out one – get in touch with us for some great ideas.
2/-       Whatever claim you have made in your topic as well as thesis statement will have to be backed up with reliable evidence. Therefore you will need to research your topic well to gather evidences to support your theory.
3/-       Prepare an outline of your ideas and evidences. This is a great way to organize your thoughts into a systematic way of presentation. Facts are important to an academic paper, but unless you present your theories in a coherent manner, it will loose its effectiveness.
4/-       When learning how to write a term paper, it is important that you study the different formats and writing styles. Basically all academic papers need an introduction which should be captivating; a well structured body presenting your facts and theories; and a conclusion that sums up your theories and evidences.
Still unable to write your term paper – then get in touch with us
Some students lack creativity to write great papers while others might be under stress to complete other assignments with the same deadlines. Whatever the reasons may be, we are here to help you do your best. We can give you step by step instructions on how to write term papers or you can get a custom written paper from us. Our term paper and research paper for sale section has original academic papers written by professional writers. We will also be able to provide you ideas for term paper topics, research paper topics or any other topics for your assignment writing tasks.