Learning to write mid term papers prepares you for final term papers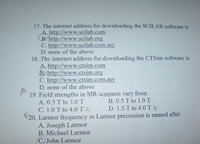 Students need to realize that writing an outstanding mid term paper requires effort and hard work. If you want to succeed in your academic life and later in your future career, hard work is always a must. We can of course provide you with guidance and tips on how to write your paper. Assignment questions for your writing task will be given based on various topics depending on your major in college.
What you need to know about structuring your mid term assignment
Mid term papers are just like any other research paper or essay writing tasks. It has to consist of the following:-
1/-       An introductory paragraph – this provides a brief insight into the issue that you would be discussing in your paper, its importance and its relevance
2/-       A body paragraph – that discusses your theories and provides the evidences to support your ideas
3/-       Concluding paragraph – restates your thesis statement, sums up your arguments and presents the results of your research
All mid term assignments should be presented in a specific structure i.e. it should be typed with double spacing. Basically it is 8 pages in length but could be either longer or shorter depending on your topic and writing style. You will need to mention of the sources used at the end of your paper. These may be from reference books, journals, the internet or even your prescribed text book.
Tips for writing the perfect assignment
Most students put off writing their mid term paper till the last minute hoping that the ordeal of writing it would either go away or the burden of it would reduce. It is important to submit your paper on time otherwise you would be penalized severely for this. Here are some tips from our writers so as to reduce your burden and give the confidence to write an effective paper.
1/-       Topic – choose one that is known to you. It makes researching and writing easier when you are knowledgeable on the topic. Remember you need to support your theories with evidences and all sources need to be cited at the end of the paper.
2/-       Outlining – there should be a fluid connectivity between the paragraphs and the points. Outline helps you to organize your thoughts, ideas and proof into a logical order. It also helps you to sort out your data so as to include only relevant points appropriate to your topic.
3/-       Do-it-yourself – though we can custom write any paper on any topic for you, we advice you to try writing your mid term assignment on your own. We are there to guide you, provide tips and suggestions, and even proofread the paper for you. The reason being, you should understand what's in your paper incase you are asked to discuss the theories presented in your paper at a later date.
What are our other services?
Besides helping with your mid term papers, we can also provide guidance for term papers, research papers, dissertations etc. Our research paper for sale section is very popular among busy students as we guarantee original and non-plagiarized papers. Need help formulating an appropriate research paper topic? Or pick one from our topic bank! We are here to help you solve your academic problems and get the best grades possible.