Learn to write MLA format term papers the proper way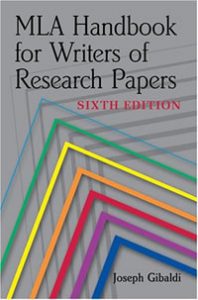 A research paper, or a term paper or any other kind of academic paper has to be presented in a specific writing style required by the teacher. Most teachers would indicate the writing style required; but if not, it is important for students to be knowledgeable on the different style available. An APA style is used when presenting and citing papers in the social science category, while the MLA format is used for subjects in humanities and liberal arts. Therefore students studying literature, history, fine and performing arts, religion, philosophy etc. need to present a MLA format term paper.
Understand the rules of the format
There are several rules that you need to know when writing MLA format term papers. Unless you follow these rules and formatting methods properly, your grades will be affected. Here are some guidelines for you to follow:-
1/-       Page layout
In this format, a separate title page is not required. The first page contains details such as your name, the instructor's name, school and class details, date of submission and the title/topic for your paper which is centered. Margins on all sides of the paper should be set to 1 inch. Decide on a font style and size that is easy to read. Your text should be doubled spaced through your research paper.  All consecutive pages should have a page header i.e. your last name and the page number.
2 /-      In-text citations
These are very important when writing a MLA format term paper. This method enables your readers to track your sources as they read your research paper. You will need to mention within parenthesis the last name of the author along with the page number of the information you have used. Full details of your sources will be noted in the works cited page; therefore in-text citation correlates to the entries made in your works cited page. Your sources should be listed down alphabetically.
Need help from a reputed writing company?
Term paper writing can be a formidable task, if you are unsure of the formatting methods for a particular style. All writing styles have specific rules and unless your paper is formatted appropriately, your work will not be accepted. It is therefore advisable to get guidance from your teacher or from our experienced academic writers when in doubt.
We would be able to help you with MLA format term papers or any other academic paper in the MLA format. As the rules for a MLA format is easy to follow, most students will not have any difficulty presenting a paper in this style. Deciding on an appropriate topic for the assignment is what most students struggle at. You can avail our research paper for sale facility where our writers would provide you with a well written research paper to suit your assignment. We can also provide you with a research paper topic suitable for your given assignment. We also provide other services such as proofreading and custom written papers. So please check our site out right away.