Writing term papers become easy when these five points are your mantra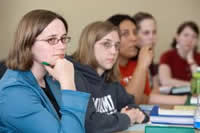 It would be absolutely pointless for us to give you a whole long piece of advice on writing a term paper. It would not only make you a bit bored, it would also not throw sufficient light on the subject. In order to ensure that you get the maximum out of interacting with us, we thought it would be good to put things down in a concise manner. These five points could get you through even the most difficult papers. Of course, you could always order a custom research paper or term paper at our site that will fit your requirements. When you buy research papers from us you are buying top quality. Even a research paper proposal done by our experts looks different and professional.
The five point agenda
Here are the five points that you need to take a close look at if you want your term papers to be world class. If you think that there is any difficulty writing term papers, please let us know. We can handhold you right through from step one to step two at a cost that is quite reasonable and within your capacity. Here are the five steps-
1/         Getting your topic right
Think of the topics that you can write on when you are writing a term paper. For instance, if your subject is Indian Writing in English, you could think of working on contemporary subjects/topics or Indian writers who made noteworthy contributions. Make a listing of the authors or novelists that you think you can work on. Here are some: Arundhati Roy, Amitav Ghosh, Shobha De, Rabindranath Tagore, Jhumpa Lahiri or Vikram Seth. Once you zone in on the writer, you could shortlist a few topics based on their work and then make the final choice.
2/         Getting outlines ready
This is probably the most vital part of the term paper writing procedure. Your thesis statement could be the first thing to focus on here. When you have a basic structure, you can put in all the info so that it can be put together into a suitable paper. Make sure you consider the different subtopics of your paper and the pertaining details.
3/         Collecting data and conducting analysis
Imagine what it would be like if you have pages and pages of data that have not structured form – you would probably climb the nearest tree in desperation! Make sure you look at the various tools that can be used to analyze & structure all the data you have. Zone in on the right method to use in the analysis; you could consult us here.
4/         Assessment and results
This is one area where your assessment techniques and evaluation practices are on show – so watch out. You need to assess the results of your analysis or investigation, bearing in mind the original thesis statement you've made. Evaluate your data; make sure it is in line with your suppositions and hypotheses.
5/         Tying it up
This is the conclusion. Bring in your thesis statement once again – while writing term papers, this is essential. If you don't know how to tie up loose ends, please let us know – we can surely help.